World Cup Tips and Predictions
Ok, here are my thoughts for the World Cup – I have done one of these predictors to see how it pans out!
Group A
Mexico could well perform above many people's expectations, or they could crash and burn as they are very good on home soil and not so good on their travels! But, there will be surprises and this could be one of them. Croatia could struggle and I have written off Cameroon pretty much.
Brazil to start well, have an average 2nd game and then finish in style with a comfortable win and sealing their passage as group winners
We shall see!
Group B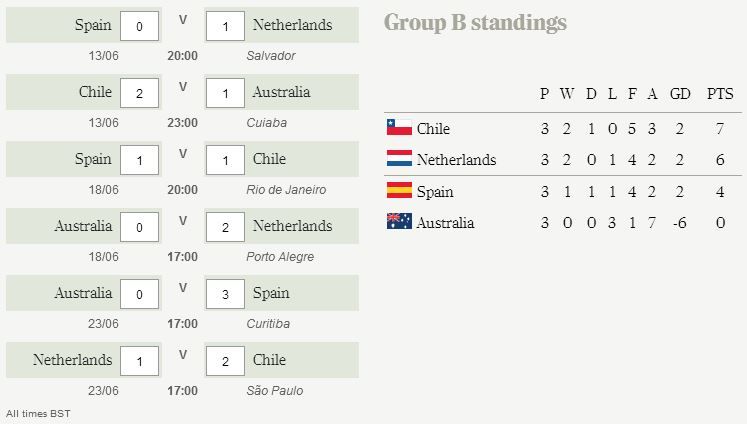 I have been brave and tipped Spain to crash out early – they often start slowly and Holland could benefit from this in the opener; Chile are a decent outfit and Sanchez could inspire them to some big results. Holland could find a way to beat themselves as is often the case and Spain could find themselves easily polishing off a poor Aussie side but it could be too late by then!
Chile for me to win the group, Spain to struggle from a lack of goal power, Holland to look better than they are and the Aussies to shut up shop but just not have the quality to compete
Group C
I think Greece could do well with their tight, dour game – not many goals but they may stifle the others into submission – I have Ivory Coast to progress also although Colombia may well make this look daft. A very hard to predict group this one as Japan are no fools and you could argue any of these teams in any position
Group D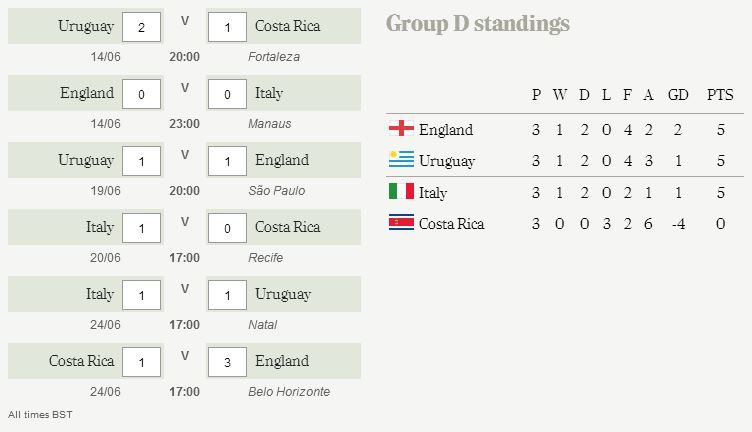 Another group which could go a few ways – Costa Rica are capable of a result whilst Uruguay will expect to ruffle the feathers of the supposed big two teams – England are a relatively weak side and I cannot see them progressing very far but  they may sneak out of this group and with a decent final performance may score enough to qualify as winners and squeeze Italy back into 3rd.  Not a group to be confident with as Italy may well find their form and progress as they often do.
I expect this group to be very tight and goals scored to be vital.